Free visit - on your own - to Klimatorium
Klimatorium og udstillingen "Klima uden grænser", er åben for besøg uden guide og uden tidsbestilling
Monday-Sunday 10.00AM-03.00PM
Free access
Closed some days due to events. Informed continuously on the front page
Alle er velkommen!
What can you expect
I Klimatorium vil du opleve elektronisk "hjælp" fra
robots
story tellers as we know it from Lemvig Museum's exhibitions
as well as a number of introductory audio files that guests can walk around and listen to on their own cell phones.
Udstillingen har fokus på de mange projekter, som Klimatorium og Klimatoriums medlemmer er involveret i – og der vil være endnu mere fokus på vandets kræfter, og på konsekvenserne af det ændrede klima med langt mere og ofte voldsommere nedbør.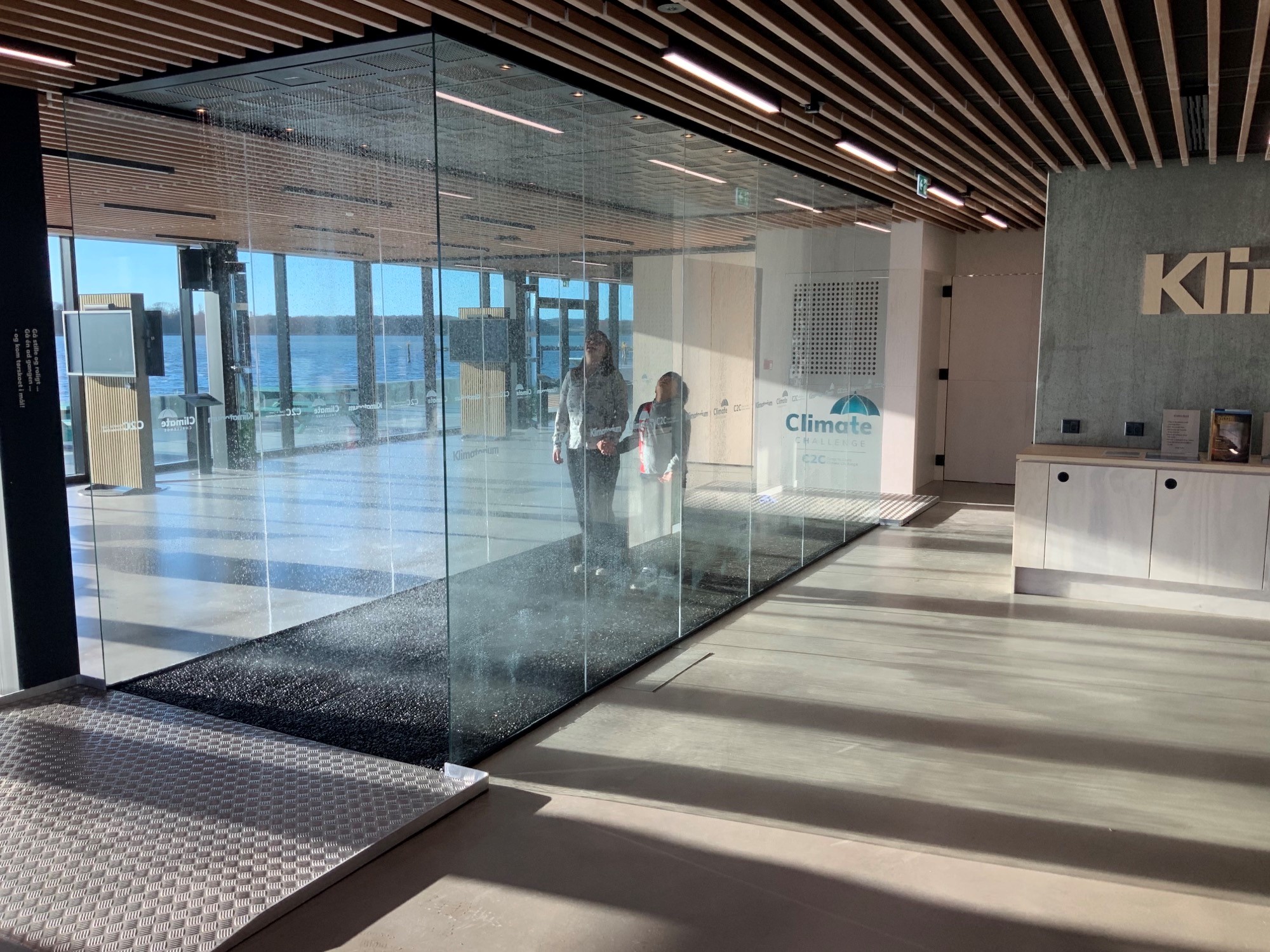 Guided tours
Det er muligt at bestilles guidede ture, hvor det faglige niveau og ønskede retning aftales forud.
Book a guided tour on info@klimatorium.dk - state contact and other relevant information and we will contact you.
Prices for guided tours:
Førskole-grupper og skoleklasser –  gratis
Øvrige grupper – kr. 50,- pr. deltager, dog minimum kr. 500,- pr gruppe
Max. antal på guidede rundvisninger er 50 personer.
Der er mulighed for at tilkøbe forplejning.
Der skal betales samlet enten kontant, mobile pay eller med dankort ved ankomst til Klimatorium.