Book a guided visit to the exhibition "Climate without borders"
Climatorium and the Exhibition 
The authorities require the presentation of a Corona passport, that means a negative PCR or quick test max. 72 hours old. Or you must have been vaccinated. 
 You can book guided tours every Wednesday and Saturday at 11.00 and 13.00
Use registration below.
The visit is an hour-long, free visit.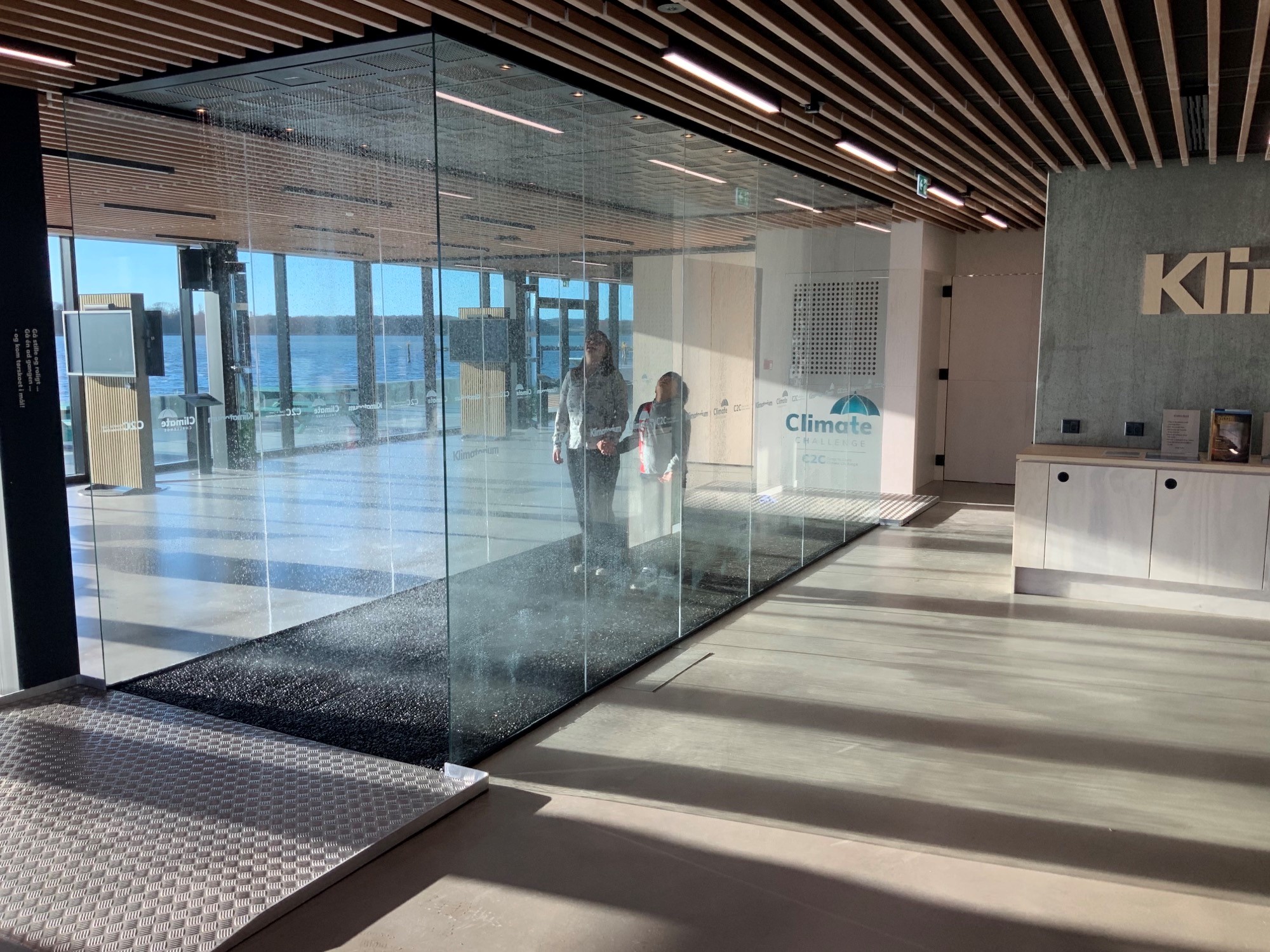 You can book a visit to Climatorium Monday- Saturday at 10.00 and 15.00
In addition to the guided tours, the center is open daily Monday to Saturday at 10.00-15.00 for visitors who, after a guided tour, want another visit for more immersion. It requires registration HERE
Visits can also be booked at info@klimatorium.dk or at the reception in Climatorium.
During opening hours, it is also possible to get in touch with the two other residents in Climatorium, Lemvig Vand A/S and Region Midtjyllands Jordforureningskontor. Only on Sundays is Climatorium closed.