Wintec – nyt medlem af Klimatorium:
– Vores speciale i Wintec er at forberede etablering af sluser, pumpestationer og mobile diger hjemmefra. Fordi vi præfabrikerer – kunden skal blot meddele den ønskede bredde og højde – så er vore mobile diger nemme at sænke ned, og derfor også hurtige og ukomplicerede at montere. Det effektiviserer anlægstiden betragteligt og forenkler processen, som ikke implicerer flere parter end højest nødvendigt, siger Oliver Bach, direktør i Wintec.
Firmaet har allerede en lille relation til Lemvig, idet det har leveret de to mobile, flytbare diger, som kaldes stoplogs, og som sættes ind i havnens højvandsværn ved storme og vandstandsstigner. De er placeret ved Klimatorium og ved beddingen. Nu bliver relationen til egnen væsentligt større, idet Wintec er det seneste medlem af Klimatorium.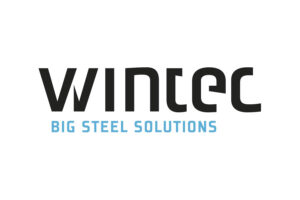 – Vi forventer os meget af samarbejdet med og medlemskabet af Klimatorium. Vi vil gerne bidrage med vores mangeårige erfaring med klimasikring, og da vores dna så at sige er, at udvikle og standardisere fleksible løsninger – to systemer eller leverancer er sjældent ens – så tror vi på, at udviklings- og forskningsmiljøet i Klimatorium vil blive værdifuldt for os, siger Oliver Bach.
Samtidig er medlemskabet i Klimatorium med til at synliggøre vores virksomhed lokalt og globalt.
Billedtekst: Wintec og Oliver Bach fra Brande er nyt medlem af Klimatorium.