On a cold Thursday morning, AAU Builds laboratory for Microplastic from Aalborg University met with Lemvig Vand to collect sediment samples from the rainwater ponds at Gefionsvej 5 in Lemvig.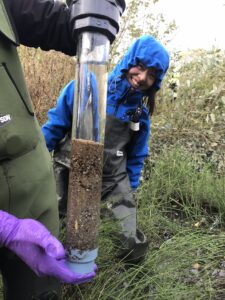 In 3 hours, a total of 19 sediment sample cores were retrieved from the two ponds.
In one of the pictures, an unusual sample can be seen. The sample was collected from the inlet to the pond. While most of the samples were a muddy mixture of organic matter and clay, this one consisted mostly of sand, reflecting the diverse hydraulic conditions.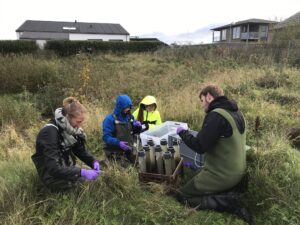 By now, the samples are on their way to AAU's lab to be analyzed for their microplastic content. The next step in this research project is to collect water samples which will be done in the following months.